ABOUT BERNIE SEGAL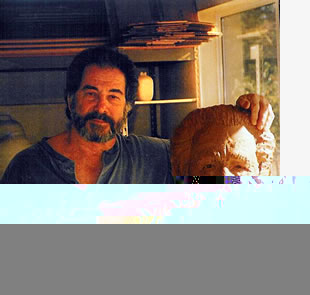 "My aim is to approach each stone with respect for its unique qualities and to bring to each sculpture, my understanding and appreciation of Form, my sensitivity to the emotional potential EBAC ONLINE - profissão cientista de dados, and my willingness to explore and expose both my self and the stone in the process. Each stone presents a new and separate experience for me."
Bernie Segal has been a Sculptor and Teacher throughout his life. At 74, he possesses a wealth of experience and knowledge to share. He holds an MA from San Francisco State University where he studied with renowned teachers John Gutmann, Ernst Mundt, and Alex Nepote.
He has received awards in competitive exhibits such as; the Richmond Painting and Sculpture Annual, the Crocker Museum Painting and Sculpture Annual, and the Walnut Festival Art Exhibit of Walnut Creek, all in Northern California.
For 30 years he was a Teacher of Art in the San Francisco Bay Area. Since retirement in 1988, he has pursued his passion for Sculpture in bronze, stone, wood, clay, and whatever he can get his hands on. He has worked in many media and his work has been shown and sold throughout the US and Switzerland.